Growth and reflection are a huge part of how we approach our work. Over a couple of days every October, we sneak off to somewhere remote to recap and plan for the upcoming year. Perceptions are challenged, voices are heard, and the time spent over good food and drink are well worth it. It's a time where we get to know each other better and make a few more inside jokes along the way. It's safe to say that this year's retreat wasn't taken for granted - we're thankful for the time together and we're ready to kick 2021 in the teeth.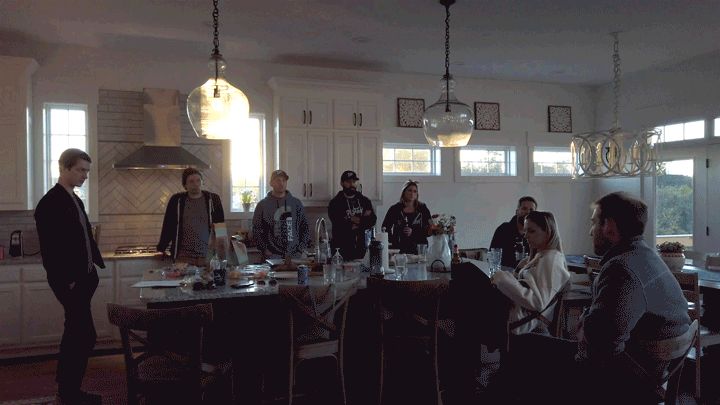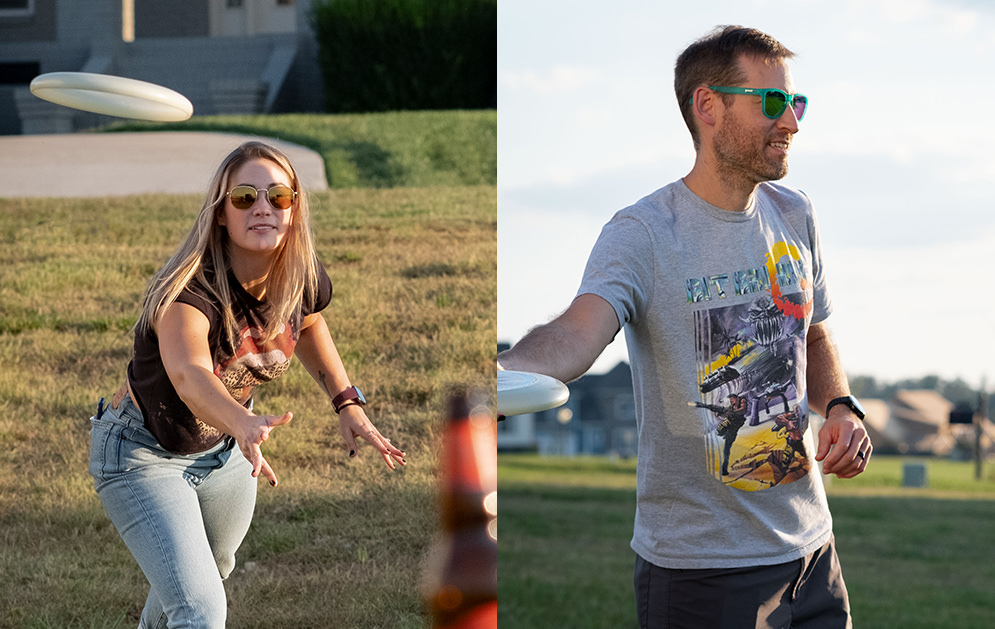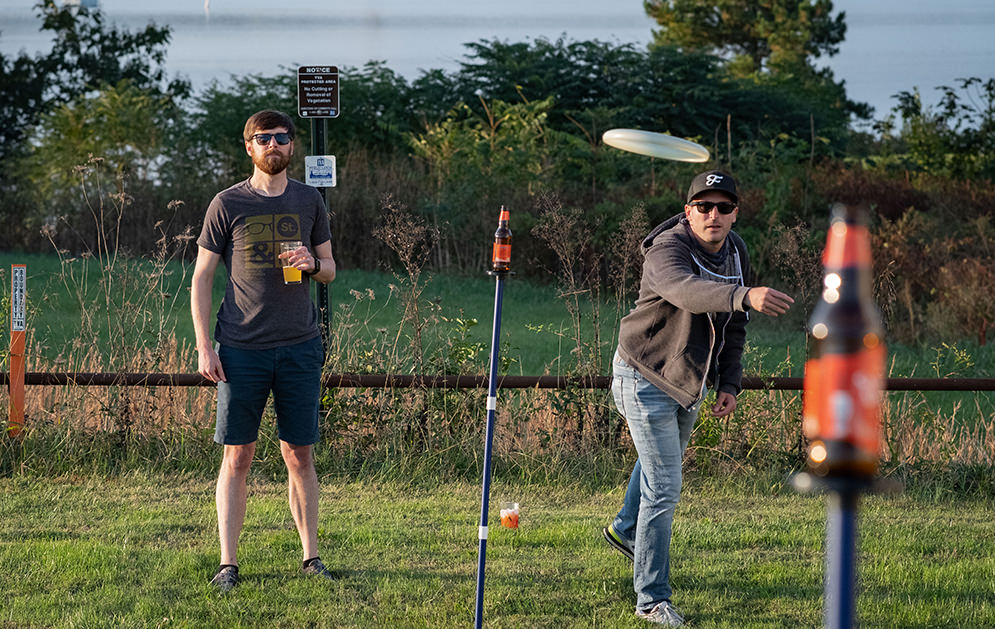 We discovered a new game called "Beersbee". To the best of our knowledge, some folks were sitting around with some empty beer bottles and a frisbee and decided to make a game of it. Kudos to them for monetizing the thing. We may have walked away with a few fractured phalanges, but had a good time nonetheless.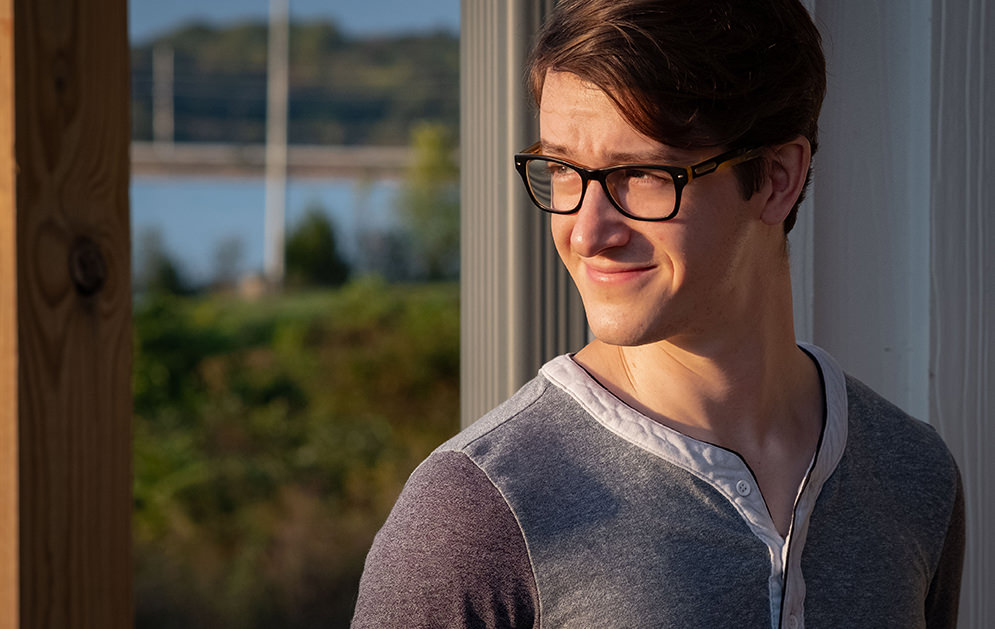 We learned that golden hour is truly Drew Norman's ideal light. ;)
Matt (like many of the team apparently) is not afraid of the sandals and socks combo.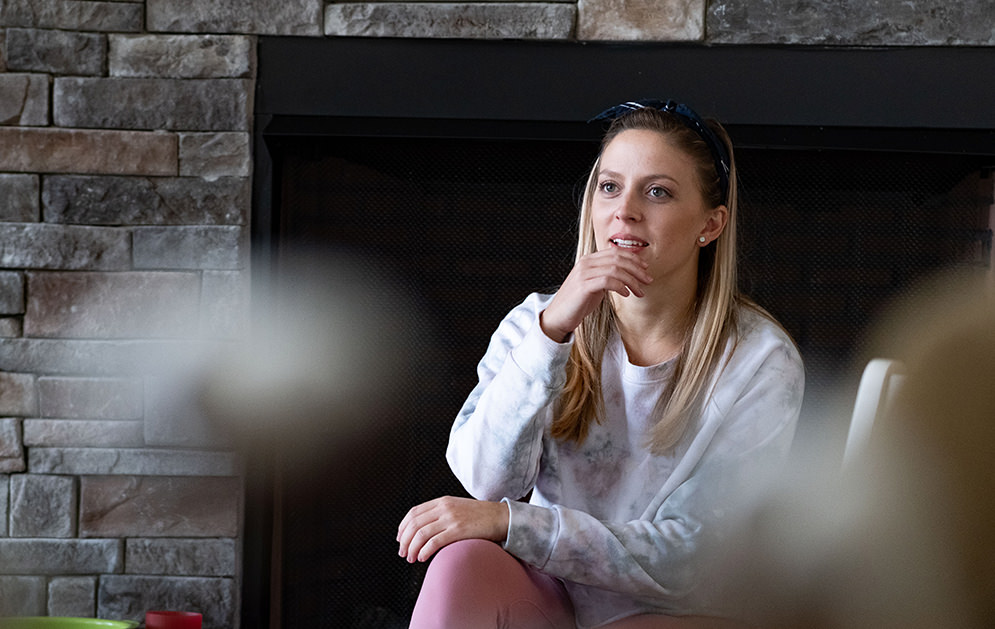 Rosie dove into our radical candor work session like a boss.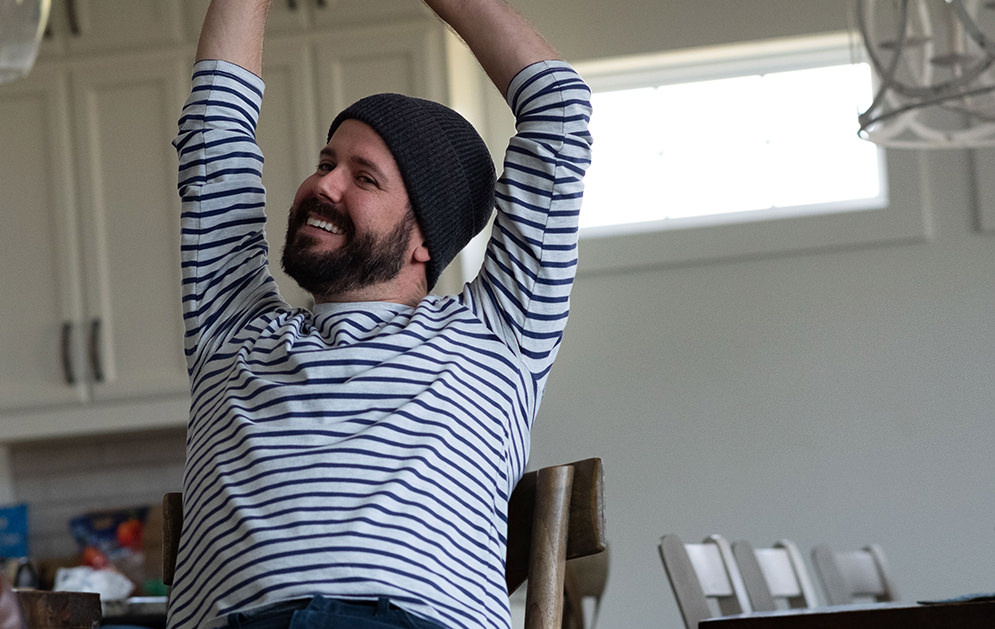 Hutz is living his best life when he gets a good stretch in. Just look at that smile.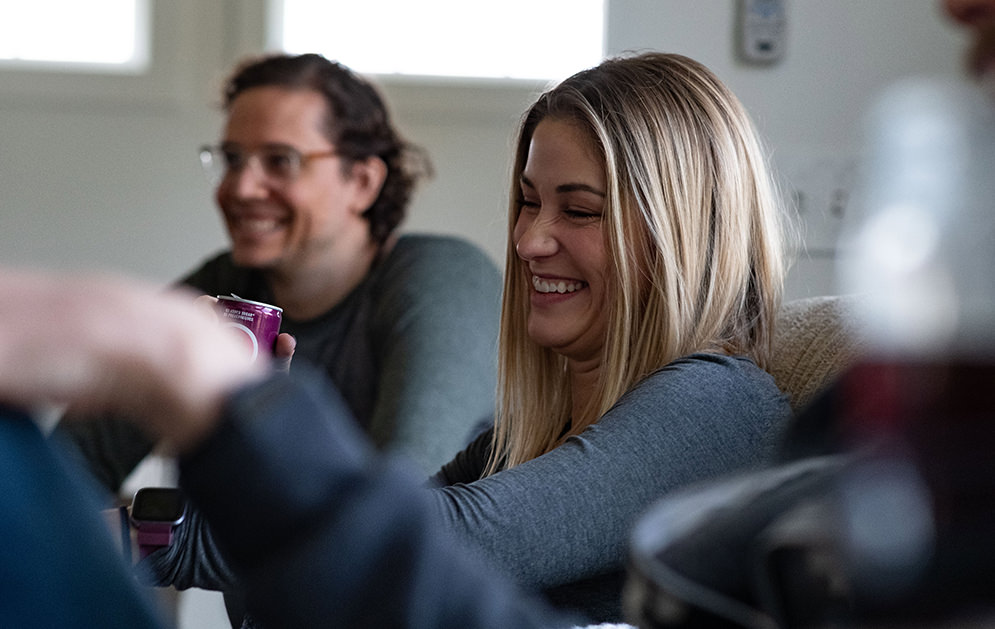 Kelsey laughed a someone's joke. Proving once and for all that we are in fact, funny.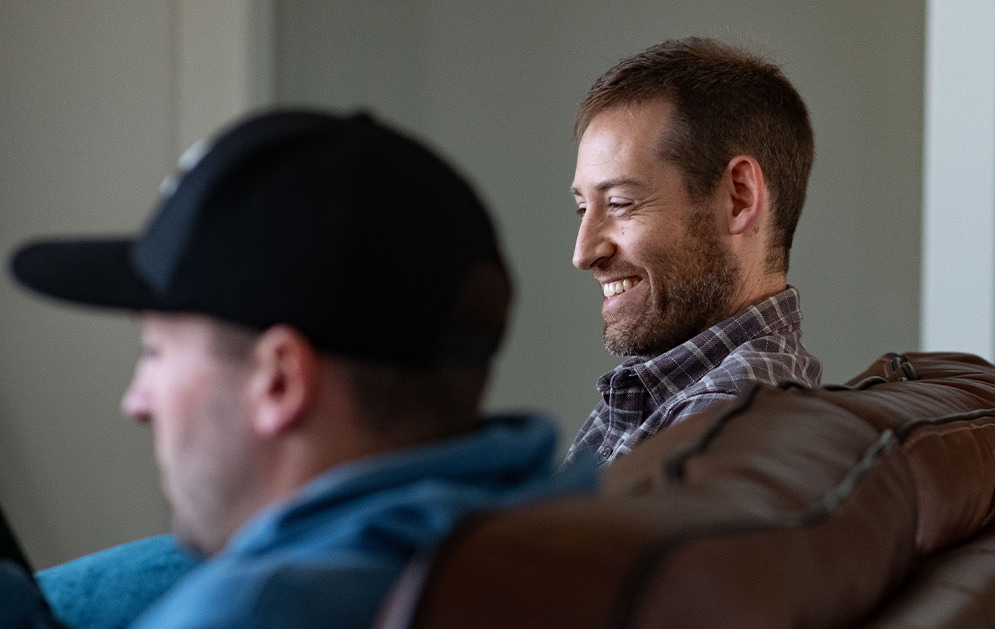 Joe led us through some of the big projects the development team will be tackling in 2021.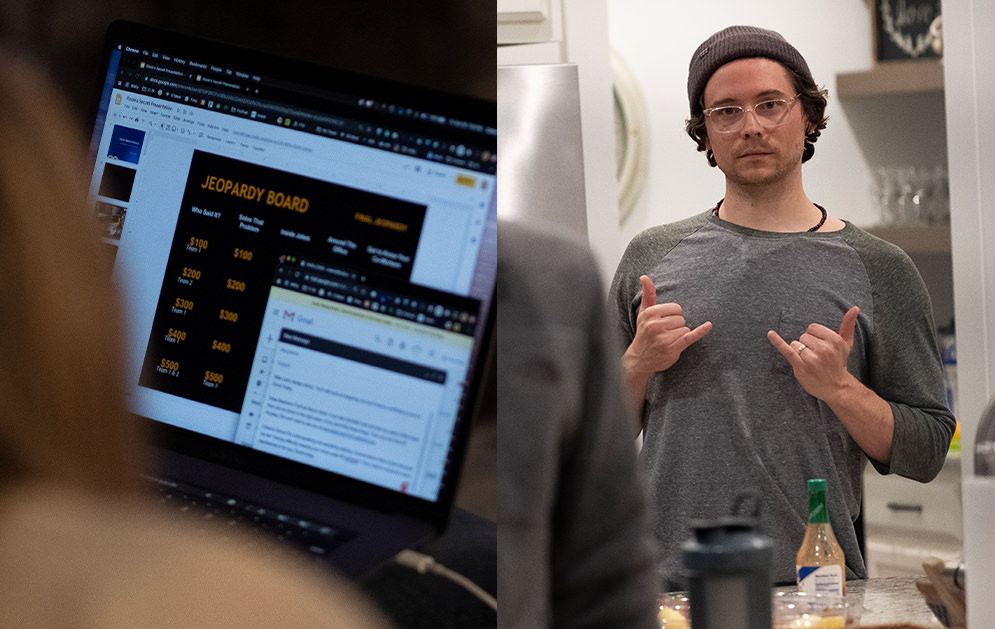 Max kept it chill on the mainland and we played an exclusive game of FoxFuel Jeopardy, with topics ranging from "Who Said It?" to "Get To Know Your Teammates".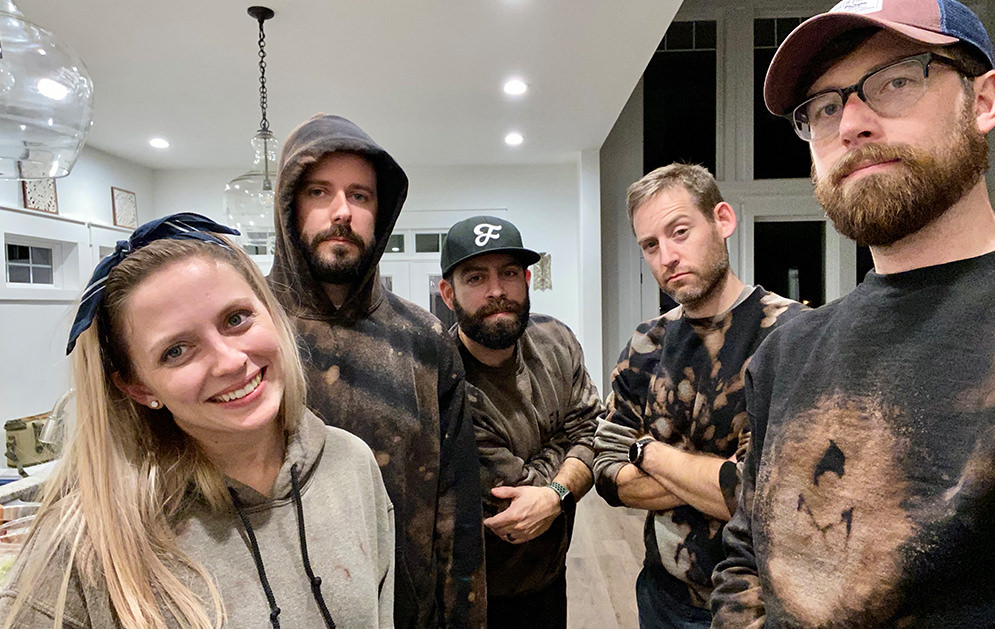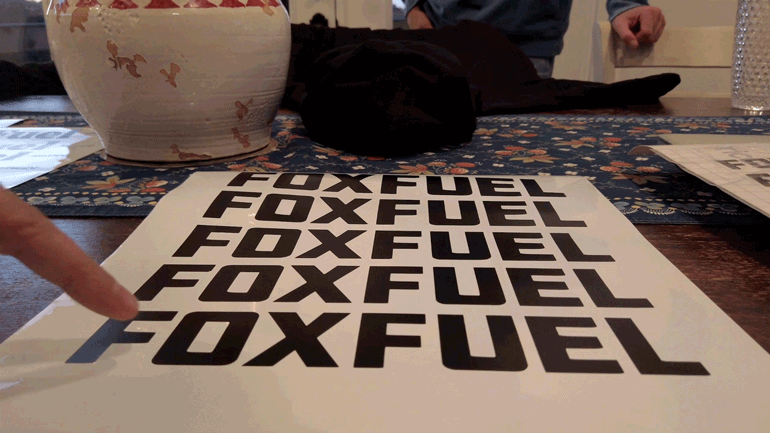 Rosie (aka Acid Riot Apparel) helped us create some badass sweatshirts (even if the stencils Drew made were more suitable for industrial application than high end acid washing). But hey, imperfection is the name of the game, right?
Finally, we took in some gorgeous views of Tims Ford Lake. That's it, folks! The FoxFuel 2020 retreat is in the bag. See ya next year.