Role at FoxFuel:
Intern
---
What's Your Favorite…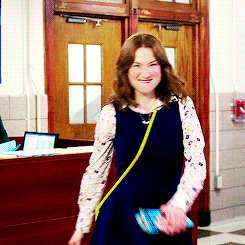 Show on Netflix?
Whatever is playing in the background while I get distracted by the internet.
Happy place in Nashville?
FoxFuel Creative and High Garden Tea
Favorite beer?
Hopslam Ale, Bells Brewery
80's hair band?
I was born in 1996.
Book that describes your life?
I'm more of a podcast kind of girl. You Made it Weird with Pete Holmes is my favorite.
Fictional character?
Sigourney Weaver
---
All About Mason
Where were you born?
In a hospital.
What is the most frustrating question, comment, or feedback you get related to work?
"Don't worry about it." Too late boss. Too late.
If you could do anything other than advertising, what would it be?
Run my own small family farm.
What is an embarrassing memory you had from your childhood?
One time, at tennis camp, all the big kids were hopping the fence to go to the snack shack. I wanted to hang with the big kids so I had to hop the fence too. I got to the top of the fence then fell onto the ground, yet my shorts remained on the fence having ripped clean off of my body. The big kids were not sympathetic.
Who's the person in your life you look up to the most?
My best friend Nic. He's pretty tall (He's also incredibly hardworking and creative.).
What do you look forward to the most every day?
My evening phone call with Tom Hanks.
How did you get so awesome?
That's classified.